Google Adwords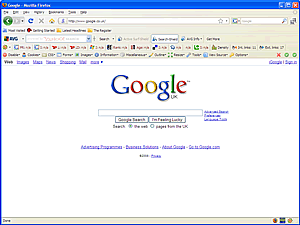 Google AdWordsT enables you to manage your own account, and with cost-per-click (CPC) pricing, you pay only when users click on your ad. You control your costs by setting a daily budget of what you are willing to spend each day. AdWordsT is now available in six languages.
Once your account is created, your adverts appear on Google within minutes, connecting new customers with your site immediately
Ask us about a Google AdWordsT paid campaign. Call Sean Dominey on 01747 858001 between 9am and 5pm GMT.
PPC
Pay per click (PPC) is a form of online advertising where you as the advertiser only pay when someone clicks on your advert. You bid on certain keywords to bring relevant traffic to your site. It is also known as paid search.
PPC advertising is a good place to start your online marketing if you have a new website. It is also great for short-term promotions.
Main benefits:
You can reach your market more quickly with PPC than with other forms of marketing
Clicks on your advert within hours
Be on page one of the search engines within the first day if your budget is high enough
You can guarantee that your advert appears on a search engine results page when a user searches for a specific keyword or term
Trackable
Targeted
Clickers are ready to buy right now
Fast ROI
Great for limited budgets
Pay for the advertising after it has been effective
Get immediate pay back when you convert traffic into a sale
You pick which keywords to bid on
You can continually improve your advert
No website modification needed
Control which page of your site a visitor first sees
Run adverts for brand names that have negative stories in the natural search results
Drawbacks:
When you stop your campaign, your adverts stop showing
Not as cost effective over time as SEO
Visitors don't trust paid adverts and listings as much as organic/natural ones
Click fraud
Expensive for high competition keywords
Using SEO and PPC in combination
The two form of search marketing can and should complement each other. One gives long term benefit and the other gives quick boosts where needed
Spread risk by using more than one marketing strategy
Fill gaps with PPC were your website is not initially naturally visible from using SEO
Test new keywords to optimise for