MSN/Bing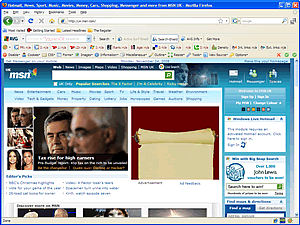 MSN is the old name for Bing. To find out more about Bing click the link.
The MSN network offers Pay Per Click advertising on its site but you may not get as many people using MSN as you do using Google. However this often means that the costs per click are lower, and so MSN is a great place to use Pay Per Click especially if you are on a smaller budget.
The reporting and features are similar to Google and they are working on improvements all the time.
As part of a rounded Search Engine Optimisation and on-line marketing strategy you should use MSN along side the other main PPC providers.